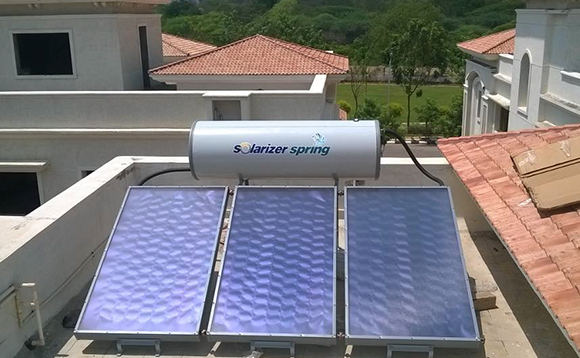 MVR technologies strive to provide solar power solutions for domestic purpose, we provide solutions to our clients at a very cost effective manner and with utmost efficiency. The domestic solar electric panels are automatically controlled and have great efficiency, the solar power systems are equipped with highly accurate and advanced control system to provide superior performance and efficient operation.
High-efficiency solar power systems work great by reducing the conventional power usage reducing the cost of electricity consumption and saving a significant amount of conventional power. They are a great option for silent operation and contributing to the environment while being economically effective. Our domestic solar solutions comprise of solar panels which power up the appliances and other machinery in your houses, apartments, studios etc.
The solar panels are installed to convert the energy from the sun into DC current which is then inverted to a consumable 240-volt alternating voltage to power up your appliances. The domestic solar power system is a great solution for minimizing the usage of conventional energy sources and reducing pollution from the generation of conventional sources. It is also a very good choice to keep up the consistency of electrical power at your home.
Our technical staffs find a great pleasure in setting up domestic solar power system and have expertise in doing so. We aim to setup as much domestic solar power systems to empower every home with the energy of the ever-shining sun. Our customers are highly satisfied with the nature of services we have provided in the past and we look forward to setting up numerous solar power systems for domestic purpose.